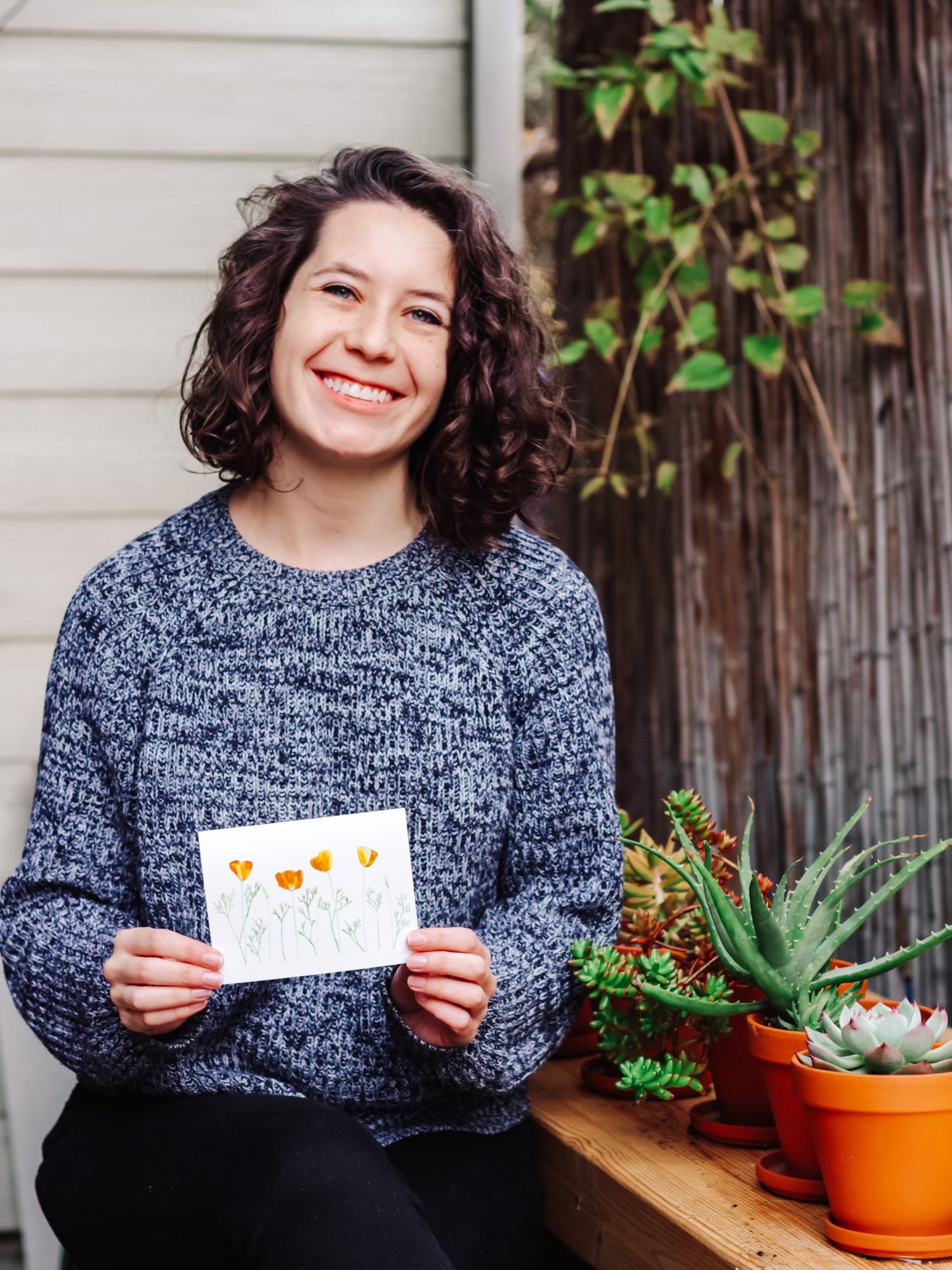 Hi, I'm Bri (she/her)! I'm a Portland, Oregon based artist working with watercolor and pressed flower mediums. I'm usually collecting plants, looking at plants or thinking about plants. I hope my art connects with others who love the beauty of our natural world.
When you buy from my shop, you are also supporting the local printers I use, the local florists I source my plants from, and 5% of my profit goes to environmental and social justice organizations. I'm always happy to share what I've learned and what has helped me to grow.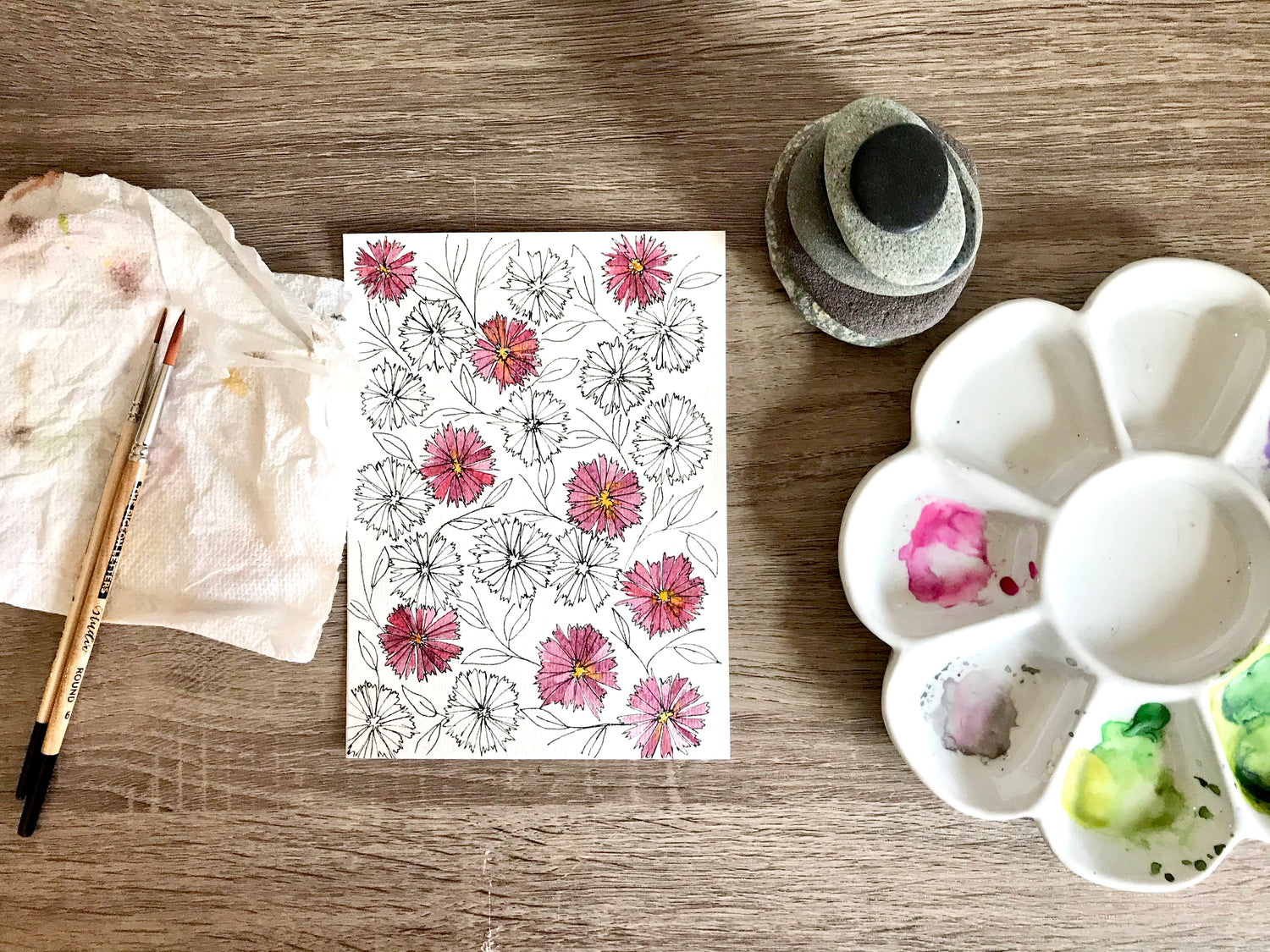 You can find my work at some local Portland shops, as fabrics on Spoonflower, and for wholesale on Faire. Check out my events and workshop pages to see where I'm popping up in real life!